Home    Who is Fleet Command     CaptainShack  Morphologis W4stedspace Group Survival
Welcome to the XPG Youtube Alliance!
Edit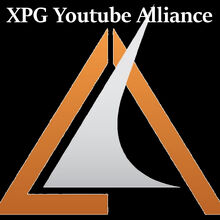 This the community page for the XPG youtube alliance community chat. This page has been created in order to provide a databank and logbook about the community discord. As there are over seven thousand members on the community group, there are many events to document and share.Join the alliance today for a better tomorrow, because "service guarantees citizenship"! :)
What is the XPG Youtube Alliance?
Edit
The XPG Youtube Alliance community group was first created on ______. It was started by the youtubers CaptainShack, Morphologis, and W4stedpsace. The group chat was created on the application Discord. The purpose of the chat was to get the fans of the channel together to chat, share creations, ask for help, and participate in events. Many events run daily, and this is a great place for community interaction. 
What Can You Do?
Edit
On the community Discord, there are many different chat rooms in which members can talk through text, or voice. 
Latest activity
Edit
Captain Shack
edited by Abutosin

| | |
| --- | --- |
| Summary: | A few spelling mistakes, Changed his subscriber count on YouTube to a current number and added another popular series. |
Photos and videos are a great way to add visuals to your wiki. Find videos about your topic by exploring Fandom's Video Library.